Interview With a Chicken
Interview With a Chicken is a 12 track sound piece comprised of different recordings that have been mixed to highlight the many ways that chickens vocalize. After visiting sanctuaries and farms, I was moved by the individual sound of each chicken and their willingness to speak to each other and to me. All we have to do is listen.
This piece was part of the exhibit, Uncooped: Deconstructing the Domesticated Chicken at The Museum of Animals and Society in January 2013.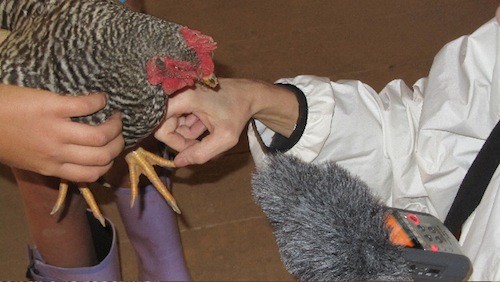 Interview With a Chicken
Duration: 5 minutes
2013