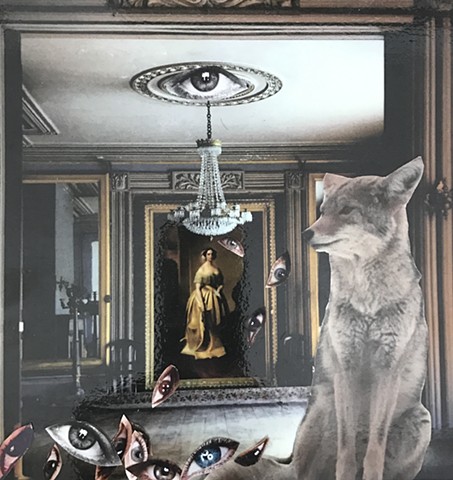 Urban Wild Coyote Project Multi Channel Sound Installation

Multi-channel Sound
3:54
2018
This piece includes coyote hunting callers, recorded serial killers from TV crime dramas, recorded ice-cream trucks, and recorded crying baby.
The hunting callers, in installation, will be manipulated at random by the viewer listener but for the purpose of this website, I have inserted the callers manually.
The sound piece debuted on Animal Sounds, FM 104.4, London on Tuesday, July 17, 2018. The program is hosted by sound artist, Robbie Judkins and features sound artists working with the voices of non-human animals. The series/installation will be discussed at length in the upcoming book, Listen, We All Bleed, by scholar Mandy Suzanne Wong, to be published by University of Georgia Press, in late 2019.
No animals were harmed for this artwork.